BestReviews is reader-supported and may earn an affiliate commission. Details
TO HAVE THE MOST SUCCESSFUL GARDEN, YOU NEED TO KNOW WHEN TO PLANT
IN THIS ARTICLE:
Gardening isn't just good for the planet, it's good for you. Even if you're just getting started, gardening can increase your activity levels and lower your stress. According to the Mayo Clinic, the activity can also get you outside more, improve your diet and help build your social connections. But not every flower or vegetable can be planted at the same time of year. To have the best success and reduce frustration, you need to know when it's the best time to plant. Here are the best plants to start in May.
HOW DO PLANTS KNOW WHAT MONTH IT IS?
Plants don't have an iPhone or a calendar to tell them what day it is. Instead, they rely on environmental clues. Since the Earth is on a tilt, the length of day and intensity of the sunlight as well as the temperature are all in a constant state of change. Plants register these factors and use their built-in circadian clock to evaluate them and determine which season it is. This is how a plant knows if it is time to grow, blossom or go dormant.
WHY DO DIFFERENT PLANTS BLOOM AT DIFFERENT TIMES OF THE YEAR?
If you've ever gone out to dinner on a Friday or Saturday night at around 6 p.m., the experience can be more frustrating than enjoyable. This is because it's a popular time to go out, so everyone is trying to get their fill from a limited amount of resources. If you dine at 4 p.m., you can get what you need without trouble.
Nature is the same way. If every plant bloomed at the same time, there wouldn't be enough resources to sustain all life. Consequently, the amount of time it takes a plant to go from seed to sprout to full maturity is different for each plant. The prime growing season differs from plant to plant as well. Some flowers will thrive when you plant them in May, while others might not do as well. To have the best garden, whether it's flowers or vegetables, you need to know which seeds are best sown now.
PROBLEMS WITH PLANTING YOUR GARDEN TOO EARLY
Just a few hours of temperatures that are at or below freezing can be enough to damage or even kill your tender spring seedlings. It's important to only plant after the risk of overnight frost has ended. However, most plants won't germinate until the soil is around 60 degrees. Even when there's no longer a risk of frost, if your soil isn't warm enough, your seeds won't turn into plants. Additionally, planting (or transplanting) too early in the season can cause wilting and stunted growth as well as increased susceptibility to disease.
WHY IS MAY AN IDEAL MONTH FOR PLANTING?
In May, the temperatures across most of the United States are warm enough and stable enough to begin planting outdoors. It's early enough to give you the maximum amount of safe growing time for plants that thrive in warmer weather, and it's a good time for plants that require a longer time until harvest.
If you want to sow vegetable seeds or flower seeds, May is a good time for green beans, corn, gladiolas, dill, cilantro, lilies, squash, parsley, sunflowers and more. For transplants, May works for tomatoes, mums, peppers, thyme, mint, eggplant, cucumber, blueberries, zucchini and others.
BEST VEGETABLES AND FLOWERS TO GROW IN MAY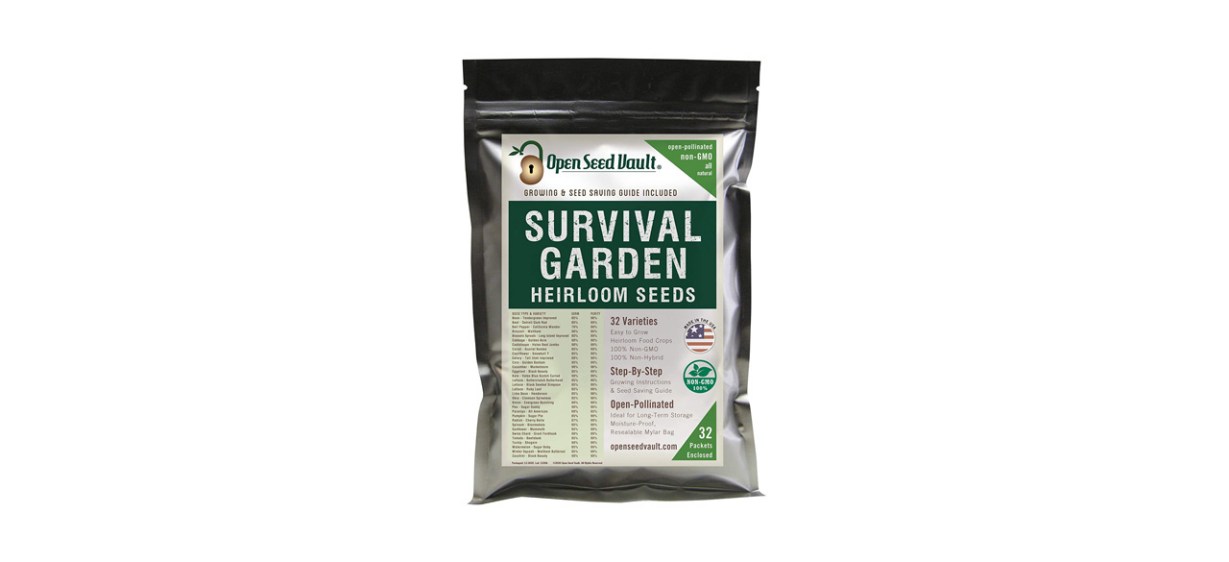 Open Seed Vault Heirloom Seeds
This set includes 15,000 seeds. They are open pollinated, non-hybrid, chemically untreated seeds that can help in emergency situations, making them essential for bug-out bags, preparedness kits and more. There are 32 varieties in this kit that come in a moisture-proof, resealable bag for long-term storage.
Sold by Amazon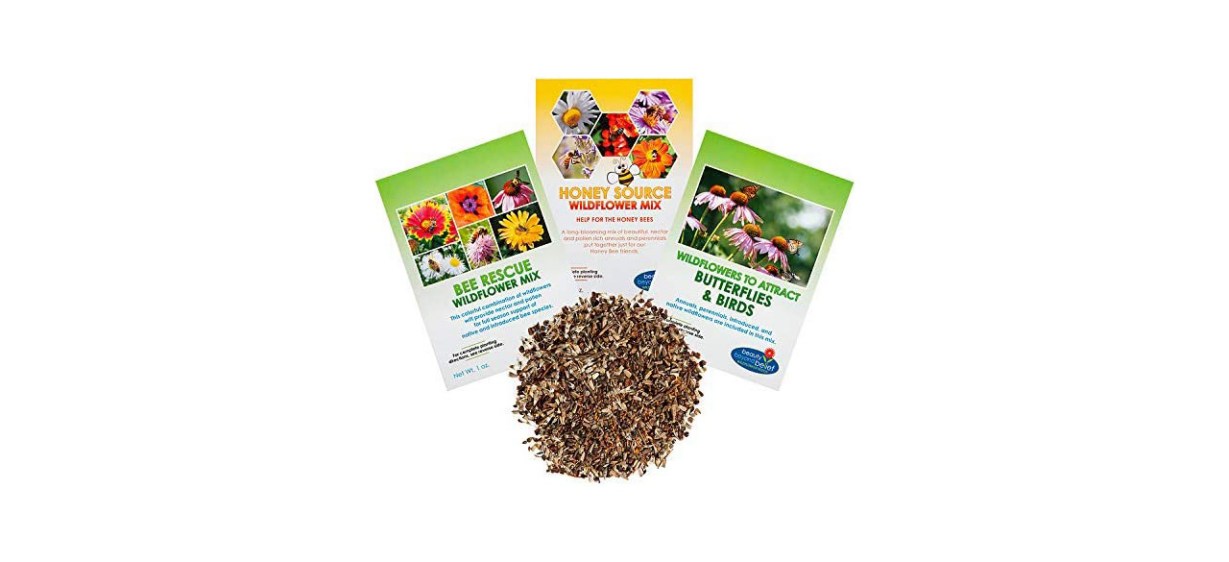 Beauty Beyond Belief Wildflower Seeds
These high-quality seeds are curated to attract pollinators. The mix contains a variety of both perennials and annuals that will bring more bees, butterflies and birds to your garden. The three included packets give you over 300 square feet of wildflower coverage.
Sold by Amazon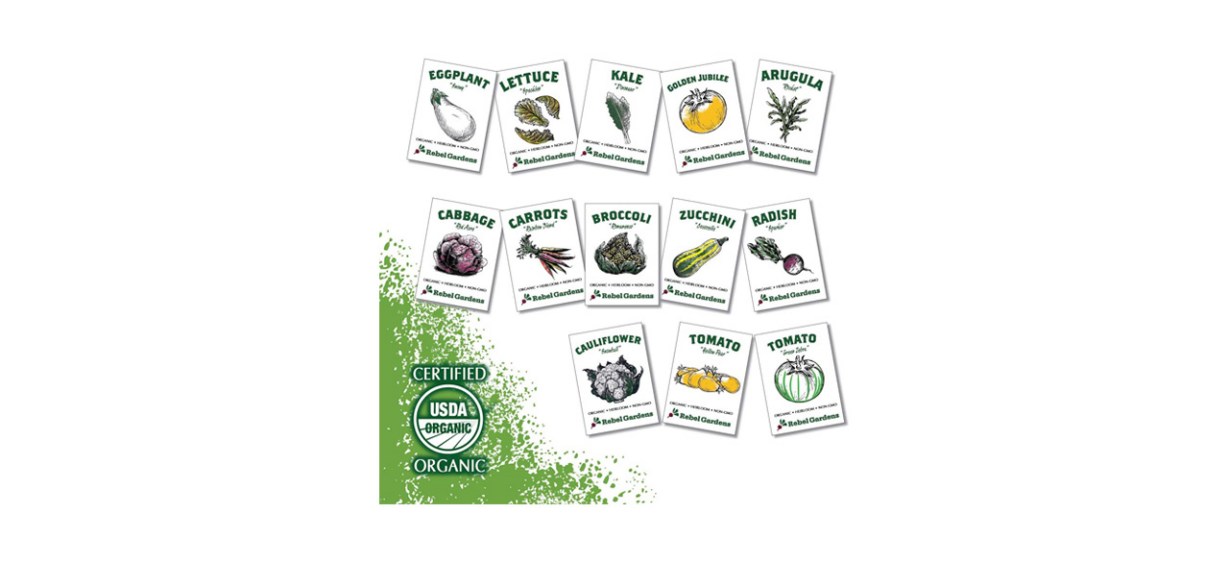 Rebel Gardens Heirloom Vegetable Seeds
With everything from carrots and kale to radishes and tomatoes, this assortment of seeds can help you make a delicious salad. All seeds are grown, harvested and packed in the U.S. and guaranteed to grow. The 100% recycled packets are designed to go into your compost bin, making this a very eco-friendly option.
Sold by Amazon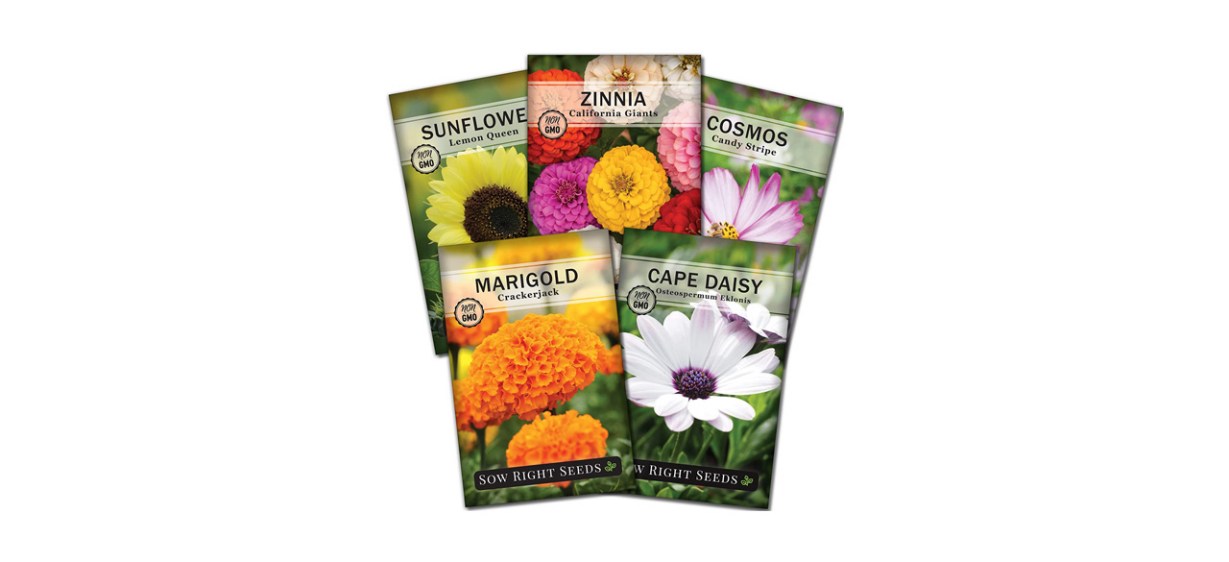 Sow Right Seeds Flower Seed Garden Collection
If you're just looking for a handful of flowers, this pack is worth considering. It comes with crackerjack marigolds, California giants zinnias, lemon queen sunflowers, cape daisies and candy stripe cosmos. The colorful mix will give you a vibrant garden that's pollinator-friendly. If any of these seeds do not germinate, the company promises to make it right for you.
Sold by Amazon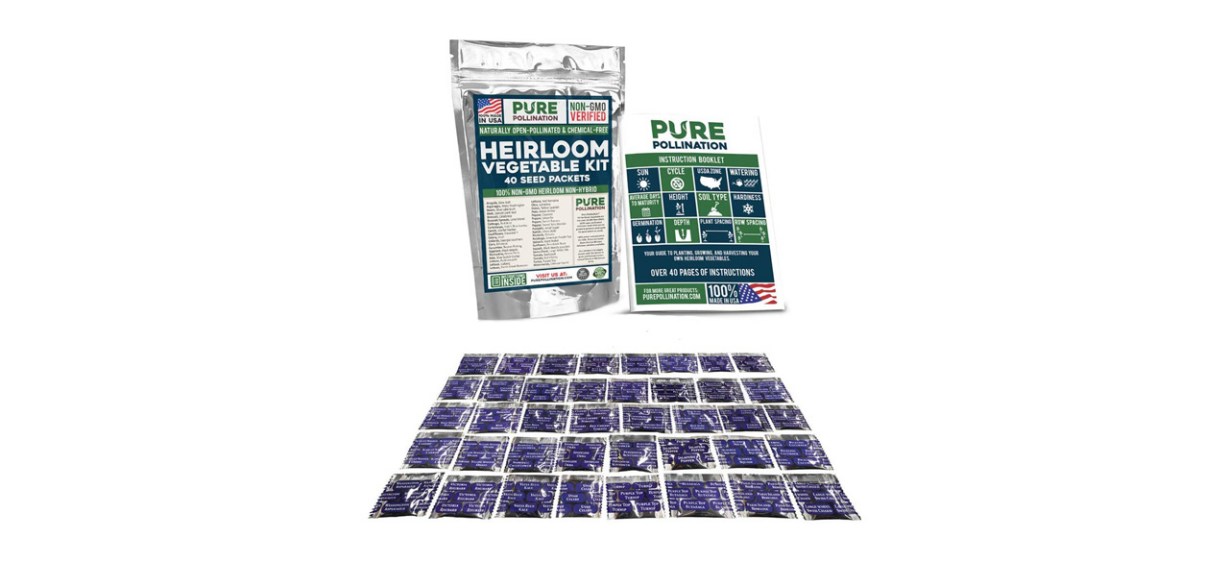 Pure Pollination Vegetable Seeds Survival Garden
For people who want variety, this survival garden kit comes with 40 different types of seeds. To help make sure you get the best results, a 64-page color instruction booklet is included with purchase. This book has everything you need to have the best chance of success with your garden.
Sold by Amazon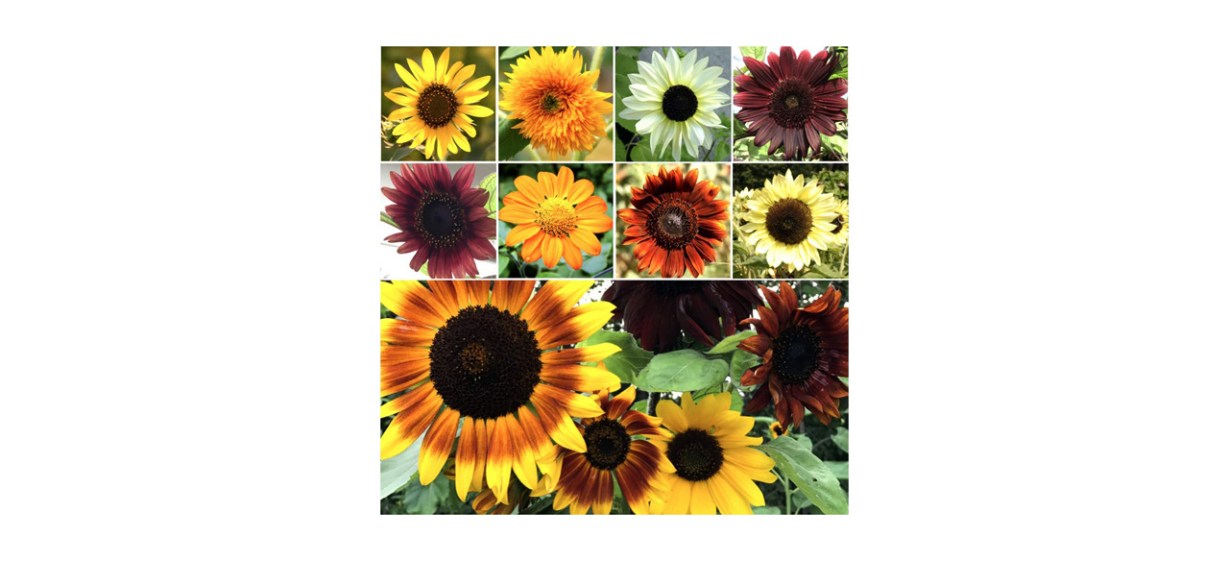 Seed Needs Sunflower Seeds
If sunflowers are what you love, there are over 1,000 seeds from more than 15 varieties of sunflowers in this assortment. The generous portion helps ensure your success. Most of the seeds are open pollinated and heirloom with a few hybrids. The seeds are fresh, so in many instances, you'll see results in a matter of days.
Sold by Amazon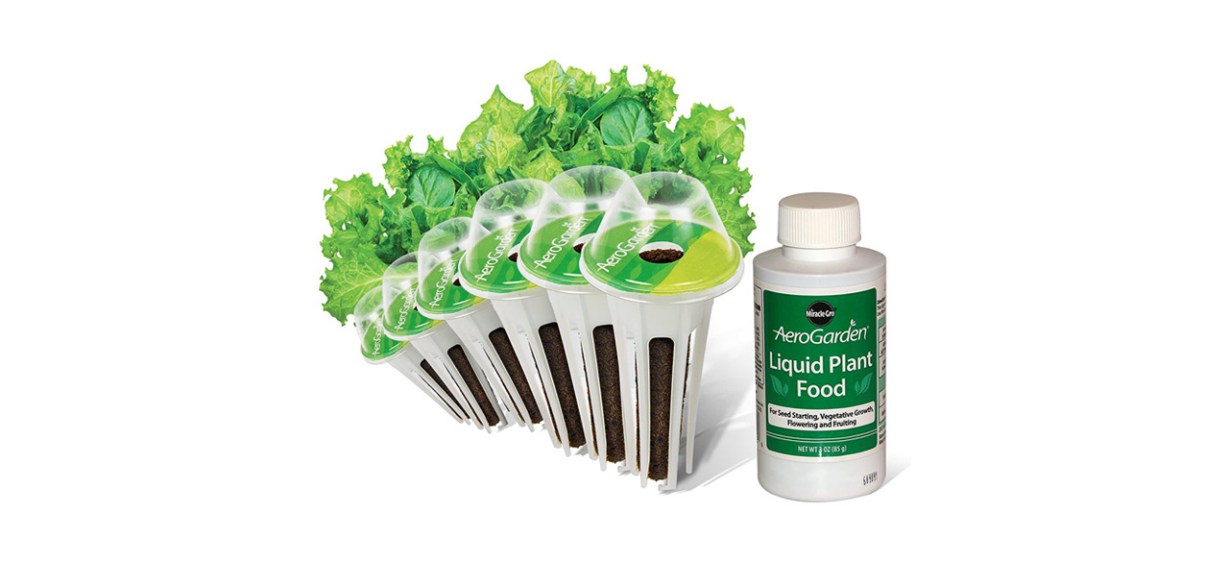 AeroGarden Salad Greens Seed Pod Kit
For something a little different, consider purchasing this seed kit for the AeroGarden. These seeds may be started at any time of year so you can have fresh salad, even in the middle of winter. The kit comes with everything you need to get started except the AeroGarden.
Sold by Amazon
OTHER PLANT SEEDS WORTH CHECKING OUT

Want to shop the best products at the best prices? Check out Daily Deals from BestReviews.
Sign up here to receive the BestReviews weekly newsletter for useful advice on new products and noteworthy deals.
Allen Foster writes for BestReviews. BestReviews has helped millions of consumers simplify their purchasing decisions, saving them time and money.