There are many benefits to side sleeping with a pillow
How you sleep each night has an impact on your overall health. Specifically, back sleeping and stomach sleeping can cause health problems. For example, according to the Mayo Clinic, sleeping on your stomach strains the spine and neck, while sleeping on your back increases snoring. Sleeping on your side is the most beneficial of all the sleeping positions.
One way to enhance your side sleeping experience is to slide a pillow between your legs.
Shop this article: Everlasting Comfort Knee Pillow for Side Sleepers, 5 Stars United Knee Pillow for Side Sleepers and Abco Tech Memory Foam Knee Pillow with Cooling Gel
Benefits of side sleeping
Side sleeping is one of the healthiest sleeping positions for your health.
The benefits of sleeping on your side can include the following:
Relieves back pain: Sleeping on your side can relieve pain by taking pressure off your back and aligning your spine.
Reduces risk of snoring or sleeping problems such as sleep apnea: You're more likely to snore when sleeping on your back because it's much easier for the tongue to fall back into your throat, obstructing airflow, which leads to snoring. Side sleeping also helps people relieve sleep apnea symptoms, a condition causing breathing issues at night.
Improves gut health: Thanks to gravity, side sleeping aids in digestion while you sleep.
Improves cognitive function: For older adults, side sleeping could keep them sharp and reduce their risk of dementia.
Encourages healthier pregnancy: Many physicians recommend expecting mothers sleep on their left side to reduce risks of stillbirth, reduced fetal growth, low birth weight and preeclampsia.
How to sleep on your side
Here's how to sleep on your side effectively, according to the Cleveland Clinic:
Don't tuck in your chin: To maintain the curvature of your neck, don't dip your head.
Use a leg pillow: Putting a pillow between your legs can stop you from twisting your torso, and it keeps your hips and spine aligned.
Stretch: While in bed, lengthen your body to reduce back pressure. Align your thighs with your torso and slightly bend your knees back. Make sure that your head continues to point straight forward.
Don't go into a fetal position: It's easy to curl up at night, but this comforting position can mess with the alignment of your body.
Sleep on both sides: Imbalances can occur if you don't alternate between sleeping on the left and right side. You'll have to train your body to sleep on both sides.
Get a good pillow: Make sure you have a thick, fluffy pillow that can support your neck and head so they won't droop at night.
Which side is the best for side sleeping?
Pregnant people can gain several health benefits for themselves and their growing child by sleeping on their left side.
In addition, people with heartburn (or gastroesophageal reflux disease) may have fewer heartburn episodes by sleeping on their left side. According to a 2015 study, people with GERD have more frequent and longer heartburn episodes and acid reflux when sleeping on their right side compared to the left side.
What to look for when purchasing a pillow for side sleeping
If you're a side sleeper or are considering it, ensure you choose the best pillow to support your body while you sleep.
When shopping for a pillow for side sleeping, here are some features to consider:
Fits comfortably between your legs.
A cooling feature if you sleep hot.
Available in different sizes.
A contoured design for additional comfort.
Machine-washable.
Made of comfortable materials, such as foam or cotton.
Straps to secure to your legs.
Best pillows for side sleeping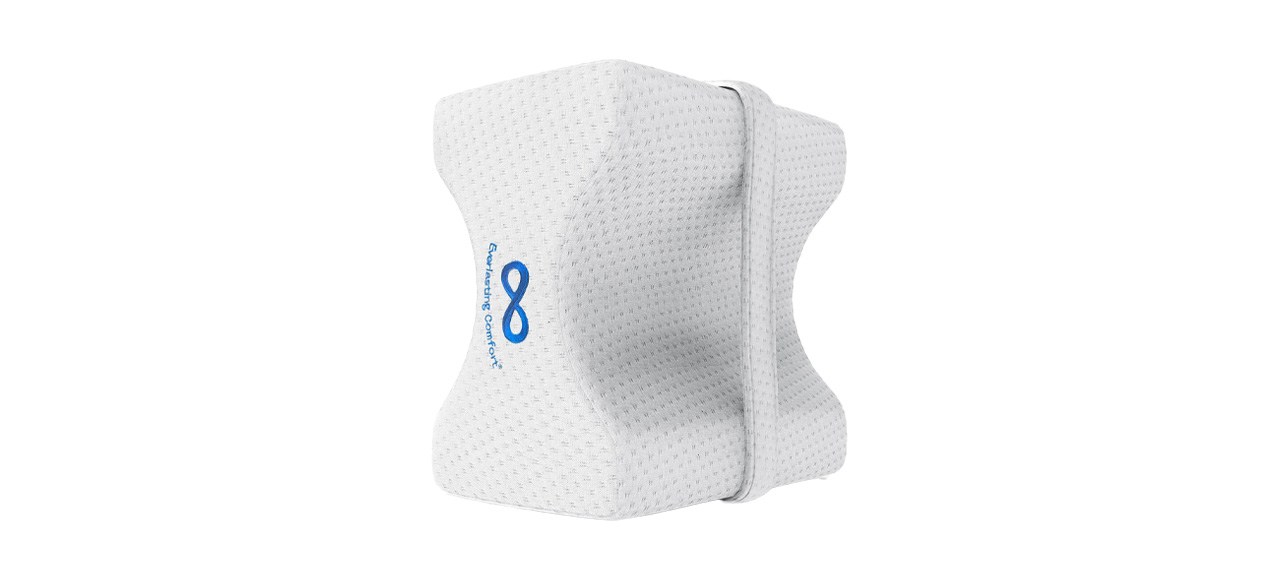 Everlasting Comfort Knee Pillow for Side Sleepers
This memory foam pillow is made of soft, dense materials that fit the shape of your lower body. It has an adjustable strap to keep your legs from moving. The materials in this pillow have been tested by Oeko-Tex to earn a Standard 100 label.
Sold by Amazon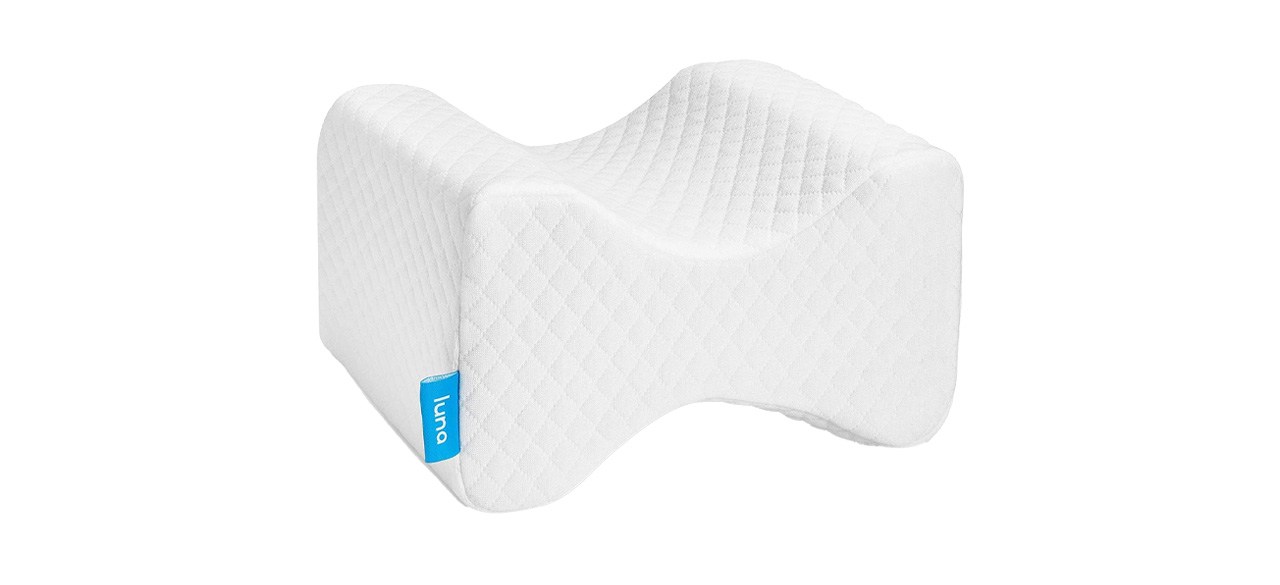 Luna Knee Pillow for Side Sleepers
Get ultimate pain relief with this memory foam pillow. It provides lumbar support by relieving lower back pain. It's made of breathable, lightweight and soft fabric, letting air flow at night.
Sold by Amazon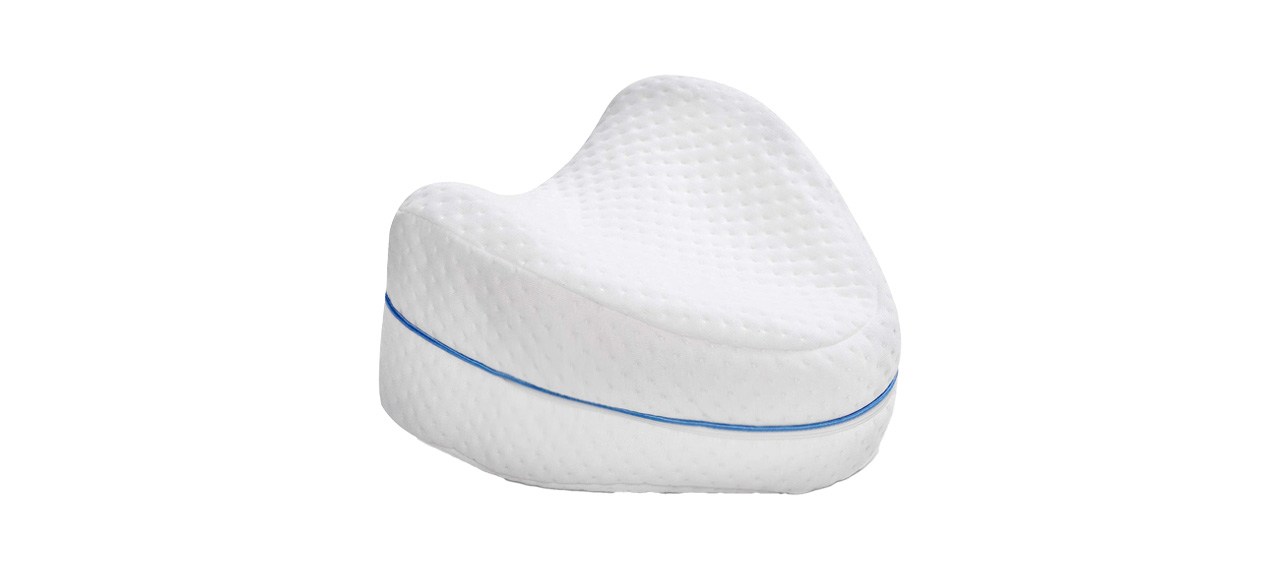 Contour Legacy Leg and Knee Foam Support Pillow
This pillow has air holes in the memory foam to help with ventilation. It also has temperature-regulating foam technology that pushes heat away from your body to prevent overheating.
Sold by Amazon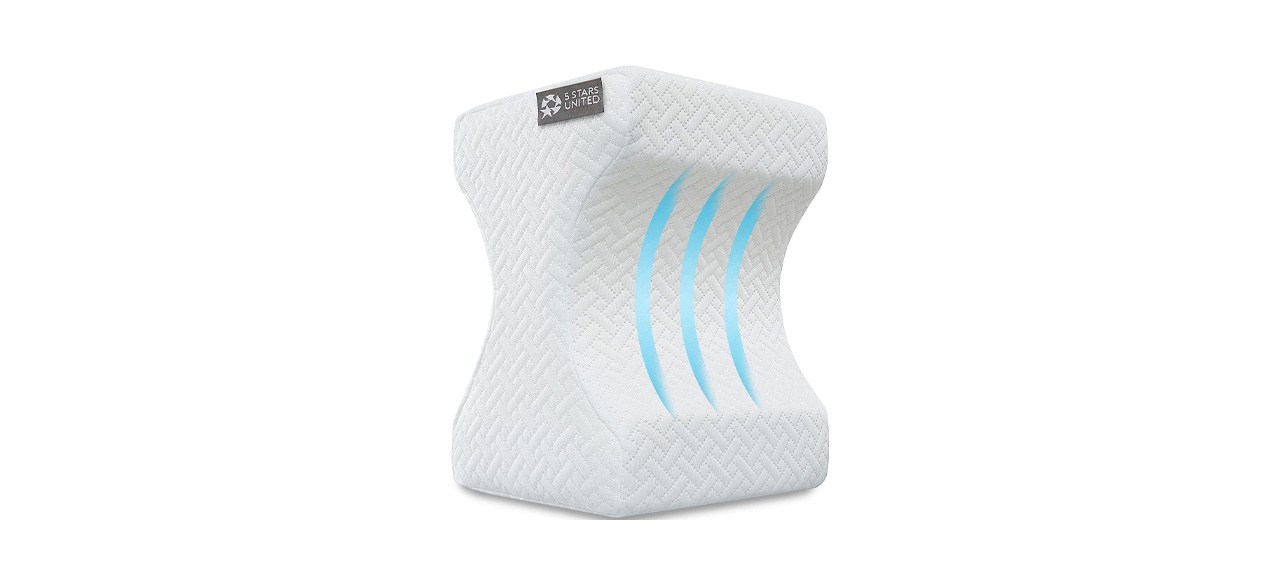 5 Stars United Knee Pillow for Side Sleepers
Available in white and gray, place this pillow between the knees for comfortable sleep. It's made of high-quality, dense materials with a lemon scent. It comes with a breathable, washable anti-pilling case and is not sensitive to temperature.
Sold by Amazon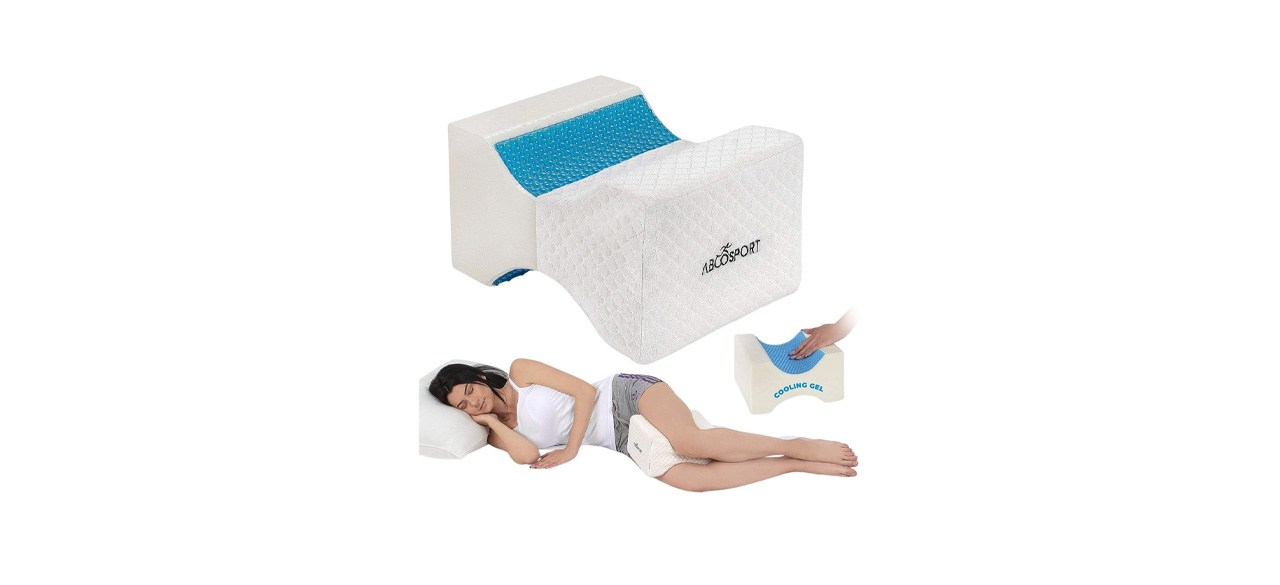 Abco Tech Memory Foam Knee Pillow with Cooling Gel
This pillow has gel and memory foam and an ergonomic design to alleviate pain and encourage sound sleep. It's breathable, hypoallergenic and dustproof. Its design keeps it from slipping and sliding while you sleep.
Sold by Amazon
Want to shop the best products at the best prices? Check out Daily Deals from BestReviews.
Sign up here to receive the BestReviews weekly newsletter for useful advice on new products and noteworthy deals.
Taneia Surles writes for BestReviews. BestReviews has helped millions of consumers simplify their purchasing decisions, saving them time and money.
Copyright 2023 BestReviews, a Nexstar company. All rights reserved.