Presents for the plant-obsessed
We all have that one person in our lives who never stops talking about their plants. Their home is like a jungle and they're constantly watering, misting, repotting and contemplating light levels. While you might sometimes tire of the plant chat, their plant-loving nature makes them easy to buy for when the holidays come around.
If you know a dedicated plant parent, then we have the gifts for you. From planters and misters to propagators and hydroponic growing kits, there's something on this list to satisfy any plant lover.
Best kits for in-home growing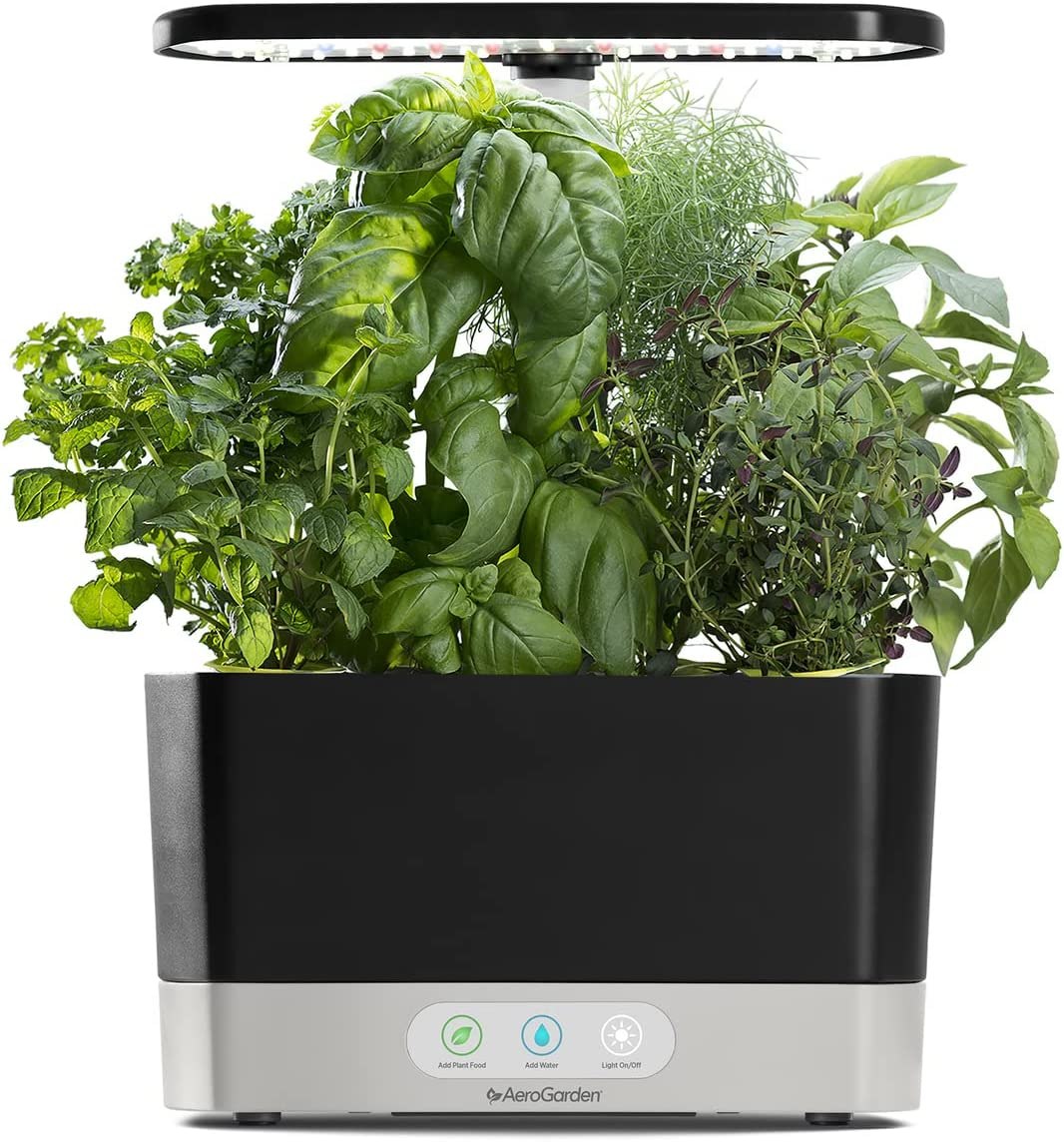 Perfect for anyone who loves herbs but hates caring for them.
Sold by Amazon
During testing, we found this a great "set-and-forget" option. You add water, nutrients and seed pods and let the AeroGarden do the rest. It's perfect for people who love cooking with fresh herbs, avoiding those grocery store runs to pick up basil or cilantro. It has room for six plants of up to 12 inches tall, and comes with a seed pod kit containing six pods, including basil, dill and mint.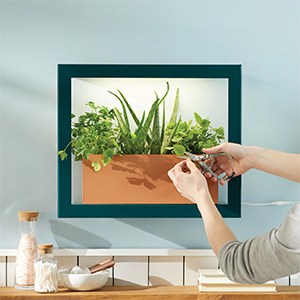 Modern Sprout , Smart Standard Growframe
Turns anyone's space into something from a Pinterest board.
Sold by Amazon
Do you know someone who loves design as much as they love plants? This is the gift for them. If the plant parent in your life enjoys plants so much because they make their space beautiful, they're sure to appreciate this wall-mounted growframe. It includes grow lights, so it's even suitable for use in spots without much natural light.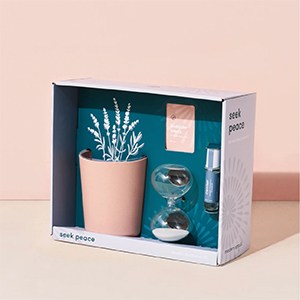 Modern Sprout , Mindful Meditation Lavender Kit
Perfect for someone who needs to chill the heck out.
Sold by Amazon
This kit includes everything needed to grow lavender from seed, plus a meditation timer and a calming essential oil roller with lavender and cardamom notes. It makes a thoughtful gift for someone in your life who's perpetually stressed.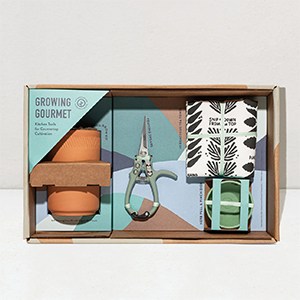 Modern Sprout , Kitchen Harvest Gift Set
A cute kit for herb lovers.
Sold by Amazon
A great gift for plant lovers who are also keen cooks, this kit includes a cute planter, basil seeds, mini shears, an herb pull and pinch dish, and a tea towel with herb-harvesting tips. The passive hydroponic planter makes growing easier and more hands-off.
Best planters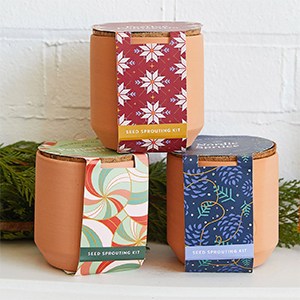 Modern Sprout , Holiday Tiny Terracotta Trio
Just add water to watch these sprout.
Sold by Amazon
Yes, there are three terra cotta planters in this kit, but that's not all it has to offer. Each planter also contains the seeds and compost needed to grow a plant. Just add water and each one will produce a poinsettia, Nordic spruce or peppermint cosmos. When they get big enough, it's easy to remove the coconut inner pot to plant them in a larger container.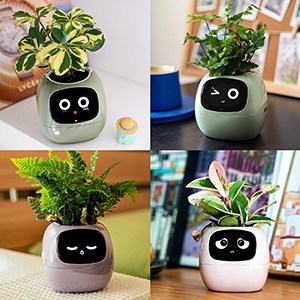 AMPULLA, Ivy – Smart Flowerpot
The dream gift for anyone who's ever wished their plant could tell them what it wants.
Sold by Amazon
This smart pot has a digital face and changes its expressions based on light and water levels, so users can truly know what their plant needs. You can control it from the pot itself, using an app or in tandem with a smart-home system. It develops its own personality through interacting with the user and, frankly, it's adorable.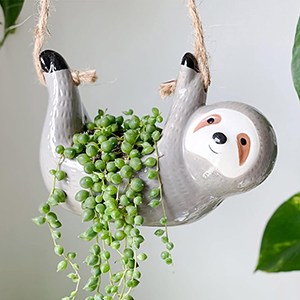 AIPOGOOIN, Sloth Hanging Planters
Almost too cute.
Sold by Amazon
Sloths hang upside down and grow moss in their fur, so they're the ideal subject for a hanging planter. If the plant parent in your life loves trailing plants, such as devil's ivy or string of pearls, this makes a great home for them. But it's versatile, and can hold any small plant, trailing or not.
Best gardening accessories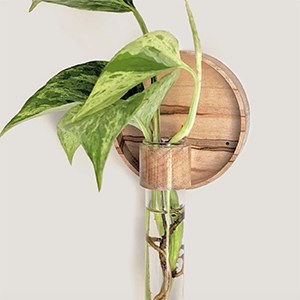 Theory Beyond Design , Maple Sunrise Propagation Vase
A stylish way to propagate plants.
Sold by Amazon
With its wooden wall-mounted frame, this propagation vase is one of the prettiest around. It's ideal for anyone whose home is usually full of assorted jars and bottles holding plant cuttings to grow roots for propagation. People who love home design are going to adore it.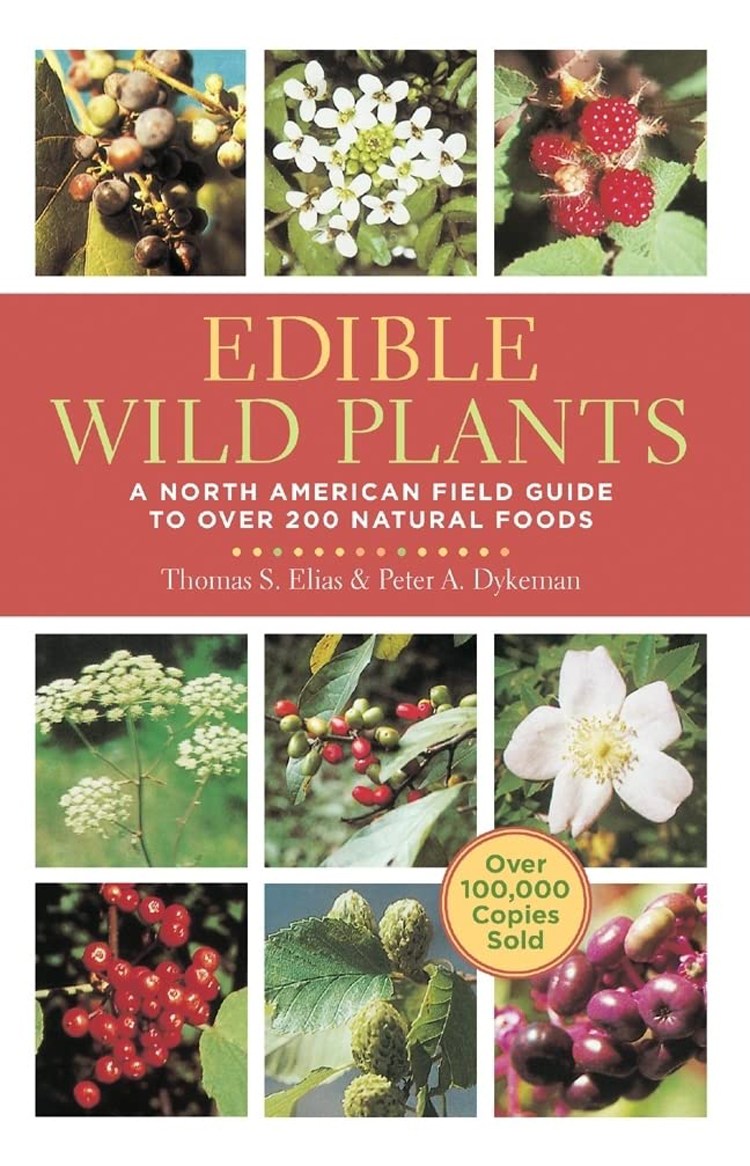 Thomas Elias, Peter Dykeman, 'Edible Wild Plants: A North American Field Guide'
For that person in your life who's obsessed with foraging.
Sold by Amazon
Whether your favorite plant lover has just gotten into foraging or they're more experienced, but still don't know everything, they might appreciate this book. It contains information on 200 edible wild plants in North America, including details of how to safely identify them. It's helpfully organized by season, so it's easy to check what's currently ripe and ready to pick.
JUNICHY, Vase Humidifiers for Plants
Their ferns will thank you.
Sold by Amazon
Some plants thrive on humidity, notably orchids, air plants and most ferns. But homes in most areas aren't all that humid — which is where this humidifier comes in handy. Although it's multipurpose, it's a solid choice for plants. It's relatively compact, but can run for 24 hours between refills.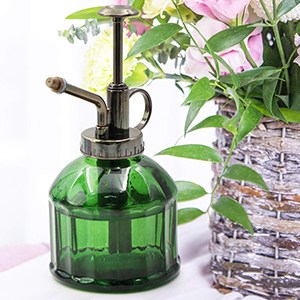 Cute and practical, the perfect combo.
Sold by Amazon
Misting plants is another way to increase humidity, although temporarily. So if you're buying for a plant parent who doesn't yet have a mister, they're bound to appreciate having a new way to make their plants happy. It's easy to refill and sprays evenly.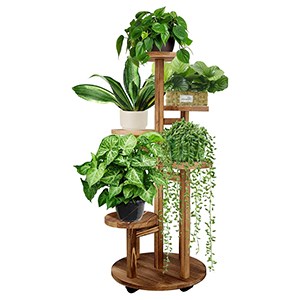 GEEBOBO, 5-Tiered Tall Plant Stand
Finally, a home for all those plants.
Sold by Amazon
We all know someone who has so many plants that they've started to run out of places to put them. What that person needs is a dedicated plant stand to house their babies. This one has five tiers, so it can hold five average-sized plants or even more small ones. It has a walnut finish and comes with optional wheels to make the stand easier to move around.
Best coffee mugs
Green Philosophy, Plant Mom Mug – Black
Because we all know the real favorite child: their plants.
Sold by Amazon
Anyone who wants to advertise what a good plant mom they are will love this mug. The design is cute, but it's also well-made and feels solid. It's microwave- and dishwasher-safe, so it's practical and easy to care for, as well.
Loftipop, Plant Lover Coffee Mug
We all know somebody who needs this.
Sold by Amazon
Sometimes it's best to answer an unwelcome question before it's asked — and this mug does all the heavy lifting. If you're buying for someone who really does need all those plants, they'll feel seen and appreciated with this mug.
Best home décor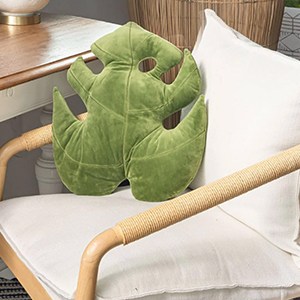 Green Philosophy, Monstera Deliciosa Leaf Pillow – Mossy Earth
Deliciously soft and overstuffed and the most vibrant green.
Sold by Amazon
Monsteras are a favorite with plant lovers. Their large, deep-green fenestrate leaves make them a striking houseplant. And now these leaves even come in pillow form. It's the perfect present for anyone who likes being comfy almost as much as they like plants.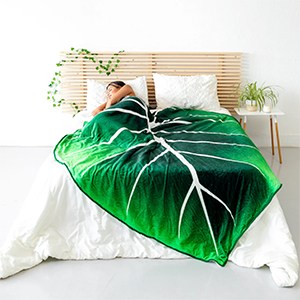 Green Philosophy, Gloriosum Giant Leaf Blanket
For anyone who'd sleep snuggled up with their plants if they could.
Sold by Amazon
Everyone's thought about what it would be like to sleep wrapped up in a giant leaf — or maybe that's just us. Either way, the plant parent you're buying for is sure to love being able to take their plant to bed with them, even if it's actually a blanket. With a fleece underside, it's as cozy as it is cool.
More of the best plant gifts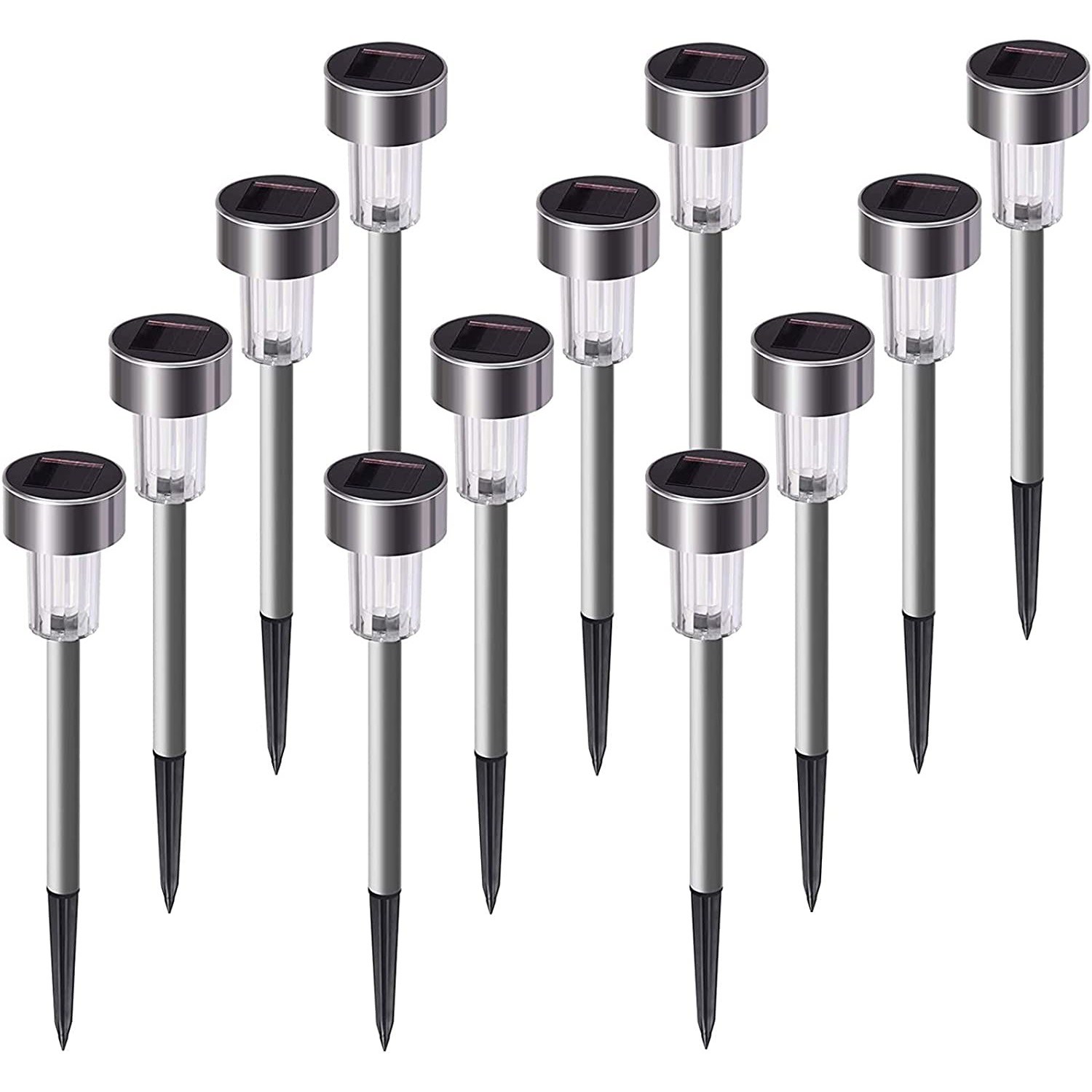 Sunnest, Solar Garden Lights, 12-pack
A simple solution for a prettier yard.
Sold by Amazon
We tested out these solar lights and found them perfect for lining an unlit garden path. They just need to be staked in the ground and the sun does the rest of the hard work. So they're ideal for anyone who wants to spruce up their garden without going to the hassle or expense of wiring in outdoor lights.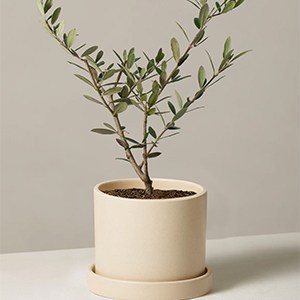 A literal olive branch.
Sold by Amazon
This olive tree is great for anyone with room for another plant in their life. We love that you can choose from three tree sizes and six planters in varying colors, so you can tailor it to the recipient. Olive trees are easy to care for, requiring not much more than weekly watering. And their branches look great in bouquets.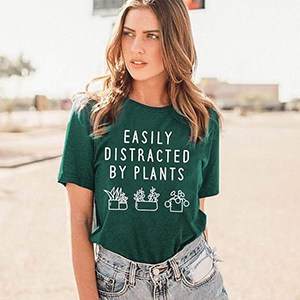 VILOVE, Easily Distracted by Plants Shirt
When it's true, it's true.
Sold by Amazon
Is the plant parent you're buying for easily distracted by plants? Maybe you're used to them stopping midway through a sentence to look at a cool shrub you just walked past. Well, now you can let the world know their shortcomings with this cute T-shirt.
On the Rox Drinks, Funny Plant Wine Glasses
For the sweary plant-lover in your life.
Sold by Amazon
Emblazoned with funny sayings, these stemless wine glasses are great for plant lovers who also love a drink — and a pun. They hold 15 ounces and also work well for mixed drinks, beer and soft drinks, so they don't have to be for wine drinkers. They're even dishwasher-safe, because nobody wants the gift of having to do dishes by hand.
Want to shop the best products at the best prices? Check out Daily Deals from BestReviews.
Sign up here to receive the BestReviews weekly newsletter for useful advice on new products and noteworthy deals.
Lauren Corona writes for BestReviews. BestReviews has helped millions of consumers simplify their purchasing decisions, saving them time and money.
Copyright 2023 BestReviews, a Nexstar company. All rights reserved.