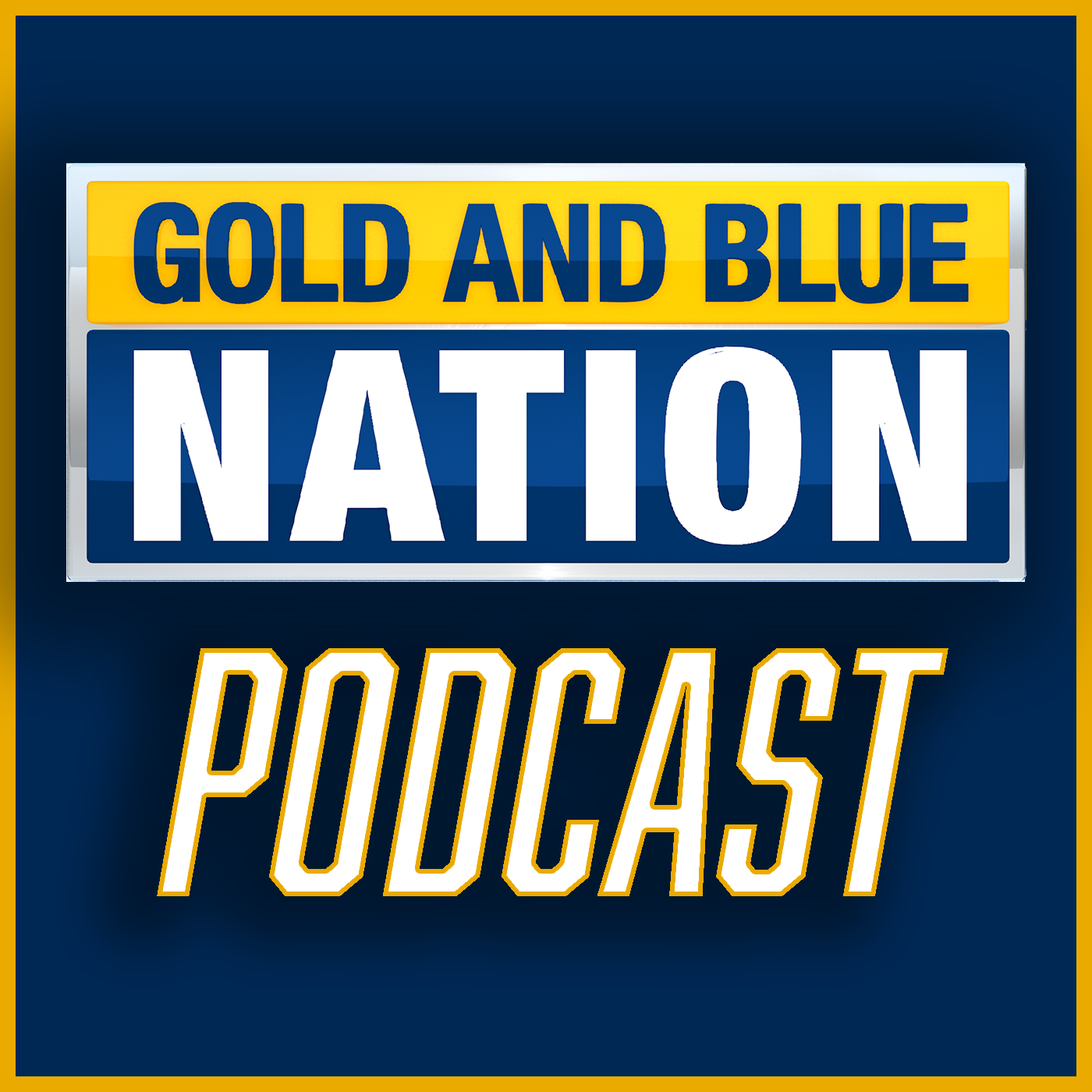 The WVU baseball team is in the NCAA Tournament for the 14th time in program history, meaning this historic season will continue. Hosts Ryan Decker and Kevin Redfern react to West Virginia's tournament draw, and preview all four teams that will be playing in Lexington. Instant reaction from WVU players and skipper Randy Mazey is also included on this edition of The Gold and Blue Nation Podcast, presented by Pritt & Spano. Stick with Gold and Blue Nation for complete postseason coverage of WVU baseball. 
LEXINGTON, Ky. — "I was thinking about it the night before when they brought out the last projections, and I saw it here," Braden Barry said Thursday. "I was like, 'Wow, that's awesome. It would be really cool to play here.' And sure enough, it happened."
It sure did. West Virginia was selected for the NCAA Tournament and placed in the Lexington Regional. An NCAA regional tournament in Kentucky meant a trip home for Barry and fellow outfielder Caleb McNeely, who both hail from the Bluegrass State.
Barry grew up in Louisville, roughly 70 miles away from Kentucky Proud Park, the site of this weekend's NCAA Baseball Tournament regional. McNeely grew up even closer to Kentucky's home ballpark. A native of Versailles, McNeely hails from less than 15 miles west of Lexington.
"I was definitely [excited] yes," Barry added.
Growing up where he did, Barry was naturally a Louisville Cardinals fan as a child. His allegiance changed with a baseball scholarship to West Virginia. But the "Battle for the Bluegrass" rivalry runs deep in his veins as he prepares to play on the University of Kentucky's home field.
"If any team can beat the Wildcats, it would be awesome. It would be even more cool if it was us," Barry joked, adding he will be backing Ball State heavily on Friday afternoon.
If not for COVID-19, this would be Barry's second appearance at Kentucky Proud Park. The pandemic negated his Trinity High School team the opportunity to play in the state tournament, which is held on the Wildcats' home field, as a senior in 2020. McNeely was in his first year at Walters State Community College when UK's ballpark opened up in 2019.
With the WVU right fielder being two years older than Barry, they did not play against one another at the high school level. Years later, the Kentucky natives are teammates looking to take down the Wildcats on their home turf with a potential trip to the Super Regionals on the line.
"I knew what his high school was. He knew what mine was," said Barry. "We just never got the chance to play each other. We've played a lot of the same guys growing up and stuff. We know a lot of the same guys from Kentucky."
Lodging shortages in Lexington are another reason the families of Barry and McNeely were excited by the regional WVU was placed in. With the Lexington Regional being one of five major events happening in the area this weekend, people are getting creative with where they stay. That includes Kentucky housing all three visiting teams in dorms on campus.
Barry and the Mountaineers aren't letting the close quarters spoil their postseason experience.
"The second-best [scenario] to if it was at WVU," Barry said. "That hour trip is nothing for my family and all of my people. But, they're super excited. It's close to home for them, so they can easily come up here and watch."
Two-seeded West Virginia (39-18) faces three-seeded Indiana (41-18) at 7 p.m. ET on Friday night. WVU searches for its first NCAA Tournament win since 2019.