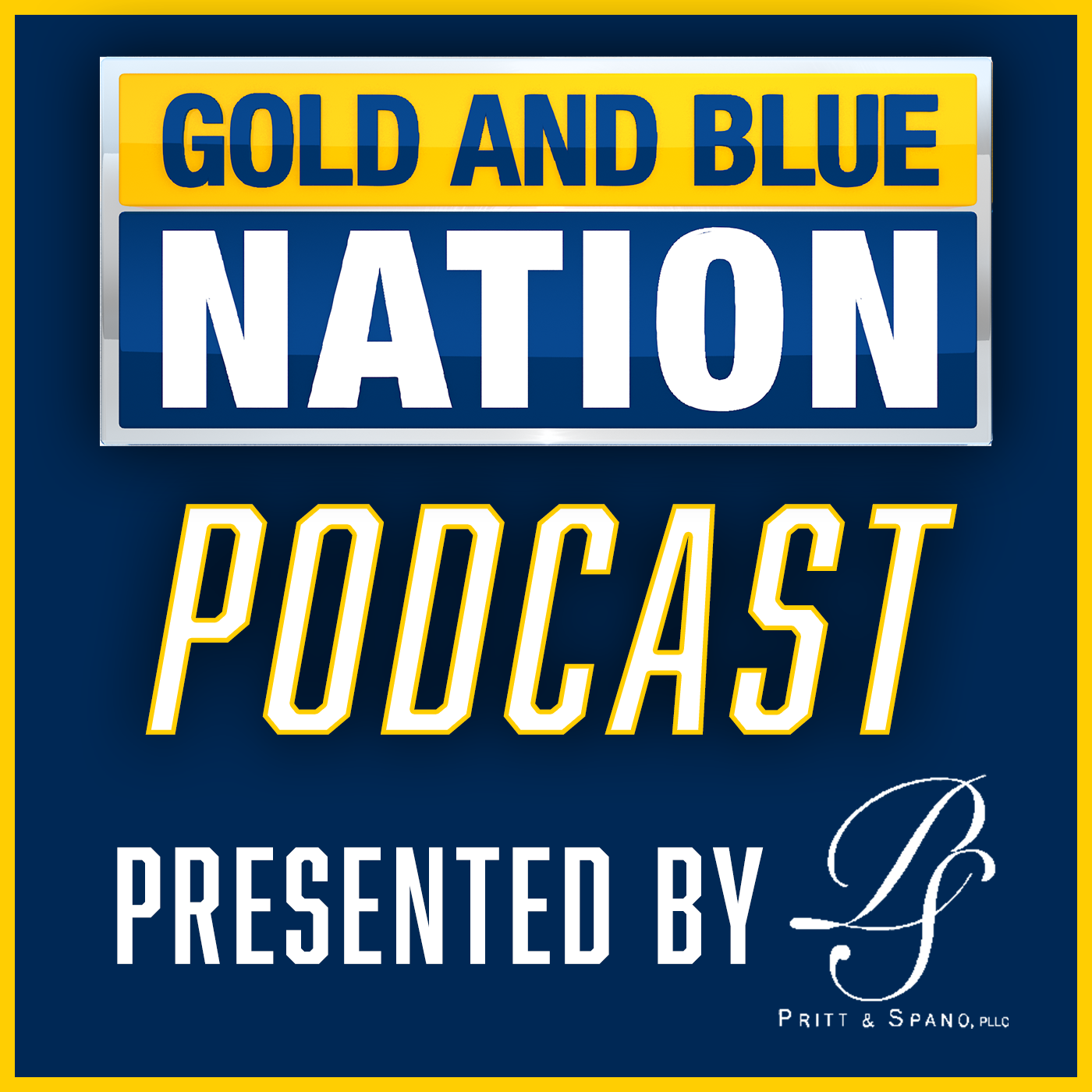 Both WVU basketball programs are going dancing, but what does their path to the Sweet 16 and beyond look like? Nick Farrell and Sam Coniglio discuss in our NCAA Tournament primer. Plus, a final word from Sam in his final podcast with Gold and Blue Nation. 
BIRMINGHAM, Ala. — Just over 24 hours before his team takes the floor in the NCAA Tournament, Bob Huggins spoke inside Legacy Arena to preview his team's matchup with Maryland, and to share an anecdote about his childhood.
To the surprise of no one, Huggins got a few laughs out of the media members on-hand during his time with the microphone.
Here are the biggest takeaways from his pre-tournament press conference.
On fan support in Birmingham
West Virginia played inside Legacy Arena during the 2021-22 season in a nonconference tilt with UAB. The Mountaineers won a tightly contested game that, even though it was played in Birmingham, was considered a neutral site game since it wasn't played at the Blazers' home arena.
A strong contingent of West Virginia fans made the trip to Birmingham for that contest last season. Thus, it is expected Mountaineer Nation will be loud and well-represented on this trip to Alabama with an NCAA Tournament win (or two) on the line this weekend.
"I'd be shocked if there weren't a lot here. We travel well. Our people travel well," said Huggins. "With the way we played at the end of the year, our people are excited about us making a run."
On WVU's mid-season turnaround
After a successful start to the season in nonconference play, the Mountaineers began Big 12 action with five consecutive losses.
"We screwed up. We put our backs against the wall," said Huggins.
The Hall of Fame head coach said he sat his team down with a simple message near the end of January.
"We can either fight our way out, or we can give [in]," he said.
After a 1-6 start to conference action, Huggins' crew went 6-5 against Big 12 foes the rest of the way. The turnaround earned the Mountaineers a spot in the NCAA Tournament.
"Obviously, they decided to fight," said Huggs.
On Thursday's opponent, Maryland
Ninth-seeded West Virginia (19-14, 7-11 Big 12) will take on eighth-seeded Maryland (21-12, 11-9 Big Ten) Thursday afternoon. It's the first meeting between the two programs since they met in the NCAA Tournament in 2015.
Maryland enters Thursday's contest after losing three of its last four games. The Terrapins collected five wins over Top 25 opponents this year, but are a combined 5-11 on the road or at a neutral court.
Huggins noted that Maryland is a good defensive team. UMD ranked fourth in the Big Ten this season, allowing just 63.2 points per contest this season.
"I think they're playing extremely well," Huggins said of Maryland. "I think they're playing extremely well. I think [head coach] Kevin [Willard] has done a good job of putting them in situations where they can be successful."
Maryland is led in scoring by Jahmir Young, who averaged 16.1 points per game this season.
On trailer life growing up
Huggins is always one to impart wisdom and a good story. He has spoken about his life growing up — the son of a basketball coach — in West Virginia and Ohio time and time again since taking over the head coaching job at his alma mater.
"I grew up a in a trailer with four sisters and two brothers," said Huggins. "Close family. You better be close [when] you grow up in a trailer with that many people."
What's his biggest takeaways from life in a trailer?
"Don't be the last one in the tub. It's rough," said Huggins, who got a big laugh.
Game information
West Virginia's first round showdown against the Terps is set for Thursday at 12:15 ET. The game will air on CBS and kicks off the tournament's broadcast schedule for the day.